Bill Tavis is an Art of Austin artist! Get to know him and his work!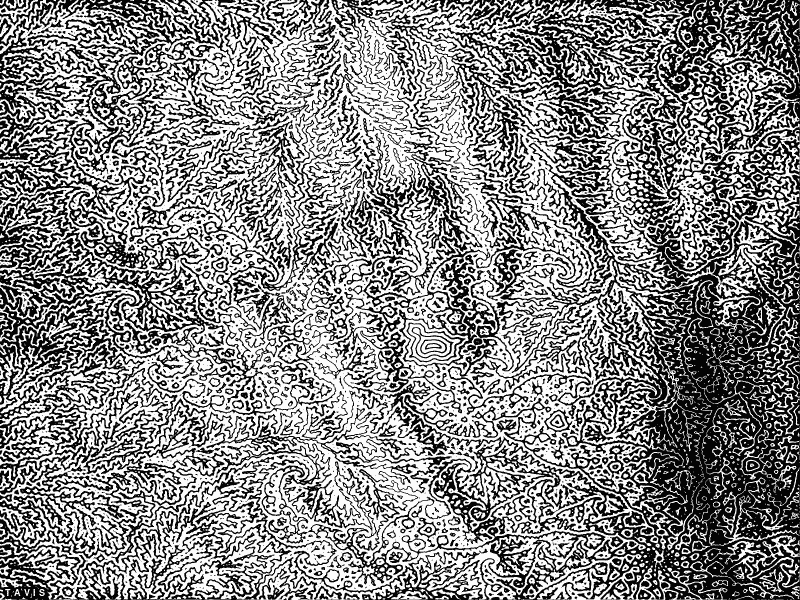 ---
Bill Tavis
AoA – How long have you been in Austin and how did you find your way here?
Bill – I've been here for almost 4 years… I was looking for a new place to live and I had been to Austin a few times and I liked it's creative vibe and the friendly people. I grew up in Albuquerque, NM but I moved around a few places before arriving here.
AoA – When did you realize that you were an artist?
Bill – When I was growing up, everyone thought that my sister would be the artist because she was so good at it. I always doodled and stuff but I was good at math so that's what I was pushed to do. The problem was that I didn't enjoy my math classes at all so the thought of doing that for my entire life made me sick. By the time I graduated high school I wanted to become a pro snowboarder so I set my sights on that, because that was my bliss at the time. I even took some video and film classes so that I could make my living doing snowboard films. Then all of a sudden within just like one or two months there was this perfect storm of a bad shoulder injury, a new relationship, and my first psychedelic experience on mushrooms that just catapulted me out of my current track and I discovered this profound drive to create artistic videos. About six months later, on another mushroom trip and while looking through a lot of art I found inspiring, I had this epiphany that "art is simply letting your imagination work." I quickly grabbed some paper to write that down, and started filling in around it with all kinds of drawings. It gave me the same feeling I got at the best moments in snowboarding, where I was just totally present and my struggles and anxieties of everyday faded into the periphery… this was in September 2003 and marks the exact moment I realized that I was an artist, and I have never looked back and have made art full throttle ever since.
AoA – Can you speak to your art training?
Bill – A large portion of what I do is self-taught. However sometimes it's good for someone to show you the ropes and I did have a lot of help along the way. I had a few art classes when I was young but the one that stuck with me the most was this workshop I did where we put a grid on a photo of an airplane and used that to recreate it with realistic shading. After previously only being able to draw at the level of stick figures, this blew my mind.
After high school, like I said I wound up taking some video classes. At that time a friend of mine gave me his old computer with a 3d program, and I thought I would do a tutorial to see if I could use it to add something to my videos. All of a sudden I realized how easy it was to create so many cool things with that program and so I decided that was what I wanted to do. I taught myself animation for about a year and a half and I was making good progress, but I knew if I really wanted to get into an animation studio I would need to immerse myself in it by going to school. So I enrolled to get a BFA in Production Animation at this little tech school outside Seattle called Digipen. It was a commercial art program, and they ran it like a boot camp so the chances of getting a job to pay off the debt were pretty good for those people who could actually survive the program. But that meant they also literally told us we were not allowed to express ourselves artistically because that's not "commercially viable." The emphasis on developing strong techniques made me want to stay in the program, but expressing myself was the whole reason I had committed my life to making art. I usually found ways to express myself within the parameters of their assignments anyways, but when that was not enough my expression eventually found other outlets. I learned about drawing and animation at that school. Without going into the whole story let's just say I learned equally valuable lessons about revolution and the power of putting up imagery without permission. I learned that art is a powerful force that artists can tap into, and external circumstances will align themselves with those who are dedicated enough to answer art's deepest callings. Making a living with art is barely scratching the surface of its true power. Somehow I still managed to graduate – it was an interesting time to say the least! Everything has just gotten even weirder ever since.
In the summers off from that school I took painting classes at the Seattle Fine Art Academy, and I have continued to take occasional classes at different places all the way up to the present. These have ranged everywhere from programming to printmaking to running a CNC machine. I spend a lot of time reading and looking things up, learning from real life experiences, and also learning from my peers. I'm a big fan of the Ghandi quote: "Live as if you were to die tomorrow. Learn as if you were to live forever."
AoA – Where do you derive inspiration from?
Bill – Nature is my biggest inspiration. Other than this amazing world we live in, I am always inspired by the work of other artists, both modern and historical, both veterans and amateurs, of all mediums. I think of myself as a sponge and I just soak it all in so I can squeeze it out later. I've gotten the privilege to enjoy a few close creative relationships with other artists which resulted in me going places artistically that I would not have found on my own. My biggest influences growing up were Salvador Dali, MC Escher, and HR Giger. I'm also inspired by my own experiences, thoughts, and emotions.
AoA – You have a lot of varied disciplines and types of work. Can you tell us a little bit about that?
Bill – I think that being well-rounded is an important trait as an artist, and that is something I have strived for. As a result I have a very wide range of skills, and I am always trying to find something new while refining what I already know. After many years of that mentality I now have several different arenas of art in which I thrive. It's confusing and difficult, but rewarding. I animate intercellular molecular interactions, I spray paint on walls, I make trippy gifs, and now I'm making stuff to hang in galleries and homes. The last two are centered on this complex halftone style I've been developing since my freshmen year in art school… they told me "Well done! Just don't ever use that style again for any assignments at this school, there's no way to make money with it." By my senior year they wound up with a floor to ceiling halftone across the main hallway! And maybe a few other things too. But hey, it wasn't for an assignment so it must have been ok with them! This is the art I make as Bill Tavis and I consider it my fine art. I am shifting more and more towards that being my main focus.
AoA – Do you plan your images?
Bill – I have two main ways of working when I make art. One way is to find something and study it. This may involve doing a nice photograph of it, or a drawing inspired by it, or learning to simulate it in the computer. Through using the computer my strengths in math have found their way back to the surface, in a way that I thoroughly enjoy. This artwork can be very analytical and planned out and the emotional aspect is often simply one of reverence.
In contrast, my other way of working starts with a blank page and a blank mind. This is my improvisational approach to my art in which I create in a freestyle manner devoid of thought so that my subconscious can have access to my bodily facilities and express itself. Although sometimes I have a vague direction to head in, I never know what the result will be when I start and I try to not force it to be something it's not. The songs I am listening to, the people around me at the time, and my emotional state all contribute to the resulting image. I use this as a kind of therapy, since I feel better when I take something hidden inside of myself and draw it outside. I think it has something to do with overcoming shame. In this work, my logical mind is limited to analyzing what has already been drawn.
I've been able to take these two ways of working and bring them together with some of my halftone art, which is a direction I'd like to keeping heading in.
AoA – Can you talk a little about your halftone process?
Bill – My halftone process is long and complicated but I enjoy it because it allows me to synthesize many different types of art into a single cohesive body of work. My very first halftones were done completely by hand, without touching a computer at all. This really helped me wrap my mind around how halftones work and was a fun challenge, but it was very time consuming and tedious to get right. I could make a halftone in photoshop but I didn't like how I was limited to make only dots or lines, and beyond that I was disappointed in the quality of the output compared to what I was getting by hand. Eventually I learned how to program a computer in c++, allowing me to create my own software that could halftone images however I want. In this way I still have full artistic freedom but a lot of the tedious work is done for me by the machine.
After several years of struggling to create a suitable algorithm, I finally had a breakthrough that allowed me to create halftones in the way I still do today. I first start with the underlying image, the one that will eventually have the halftone applied. This image can be anything really. It might be a quick drawing, or a complicated multi-exposure photograph, or even a 3d rendering. I spend a good amount of time tweaking these images and painting them digitally to get the tones exactly how I want them. I've developed a sense over the years for what will halftone well. The next step is to find a gradient image, which is used to derive the halftone pattern by drawing contours along the gradient. In this way, the traditional halftones can easily be recreated. For example, a gradient image that changes from white to black as you move from left to right will result in vertical halftone lines. A gradient of perpendicular sine waves will make the familiar dot pattern. A more complicated gradient will result in more complicated patterns, so the gradient becomes very important to the look of the final image. I've used many sources to create the gradients, from radar elevation data of mountain ranges, to generating fractals with custom software that I've coded, to using hand-drawn sample contours as guides. I have a suite of around a half dozen programs that I coded simply for the creation and modification of different types of gradients. Usually, I will try to create a gradient that will compliment the underlying tonal image in some way. Sometimes though, I will find a gradient I like, and then paint the tonal image to match the contours.
Once I have those two input images (the underlying image and the gradient) I feed them into my halftone program where I can vary the width and number of the contours in order to create the illusion of tone using only black and white. For color halftones I base it off of screen colors (additive) but the concept is basically the same: it is on or off in the red channel, green channel, and blue channel, and each color is offset from the last to allow proper overlap. My goal when making the halftones is to create a balance in which both the pattern and the underlying image can be seen at once. The halftone causes the astute viewer to question the biology of their vision, to become aware of their mind's powerful reality generating mechanisms, and to wonder at how it was done. The lines become a metaphor for the concept that all of reality is the sum of waves. At the same time, the underlying image is one which hopefully touches the viewer on an emotional and spiritual level.
The final step is then to present that halftone in some way. Even though halftoning is traditionally a means to an end used for printing, I have always just liked creating them for the beauty of the halftone itself and not for its purpose, if that makes sense. I started off doing them with an ink brush on paper and most of my digital work has never been printed, although that's starting to change. A cool thing about it being my own software is that I am able to make it animate the halftone pattern, and I make trippy gifs in that way. It would take a very long time to create just one loop of a dozen or so frames. But with the computer doing that heavy lifting I've made more than 500 of them. The fact that the halftone automatically optimizes the gif color pallet is, again, a side benefit of the halftone process and not the reason for it. For still images, particularly the black and white ones, I render a very large resolution halftone and then spend a long time digitally repainting areas of it, to improve both the shape of the pattern as well as the tones in the image. The computer algorithms can get me close to where I want but not all the way. This is the point where I am very glad to have started doing this by hand, because it gives me the confidence to actually get in there and start changing things around. Lately to manifest these into something physical, I have been using a CNC machine to engrave the finished halftones into a piece of laminated wood, and then filling the grooves with ink and paint. I've also been investigating laser engraving and other print processes.
AoA – Where can we find your work? Do you have any shows or events planned for the future?
Bill – You can find my halftone animations on my Tumblr page at and you can find my still images on my Instagram page @tayviss. Also make sure to check out the awesome poster I made of the Mandelbrot set at www.mandelmap.com and learn about fractals.
As far as seeing my work in person, I might have a sticker or two up around town… or something like that… The really big news is that I'm going to have a solo show at Cherry Cola Dog at the end of November where people will be able to see a lot of really cool pieces! Check out the Cherry Cola Dog event page.
AoA – Thank you for participating in Art of Austin, Bill. Youre work is really amazing, we look forward to keeping up with what youre up to.
---
Connect with Bill!