Fitz Husky is an Art of Austin artist! Check his audio and visual work!
---
Fitz Husky
25 years old. New to Austin as of last August. Born in Ohio and lived there 10 years. Moved to Florida and lived there over 12 years. Always had an interest in music and the creative arts since I was a kid. Played baritone/euphonium in band & drums at home. Picked up on guitar while hanging with a musician friend and got my first acoustic as a gift at 16 y.o. Worked on teaching myself GarageBand and then Logic Pro X so I could record some ideas and start compiling songs. Still learning music theory and sound engineering techniques as much as possible. I create a world of connection by passing on my love through music and sound.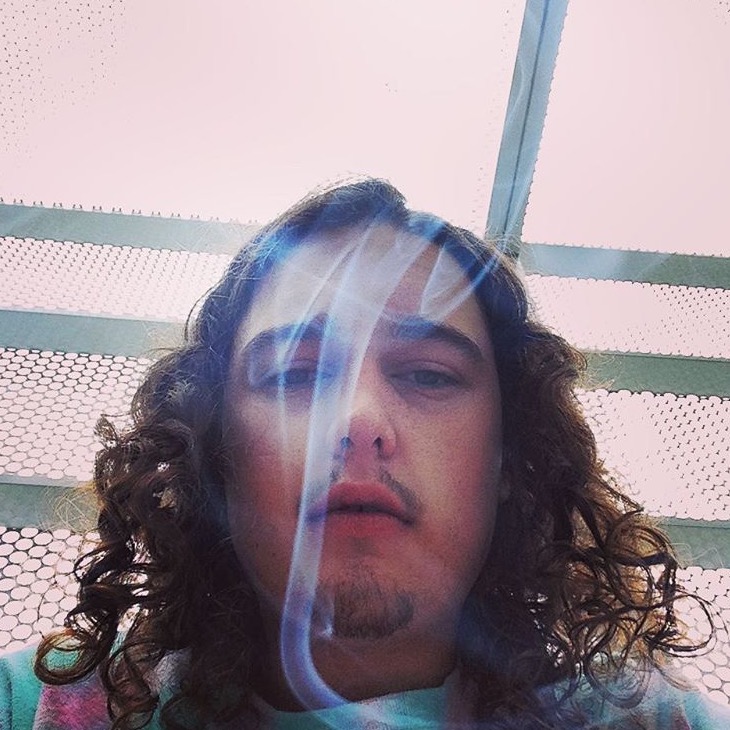 AoA: When did you realize that you were a creative person?
Fitz Husky: When I realized that my mind was only as vast as I thought of it to be. Around the age of 9 I would sit and play my grandmother's organ in the basement and come up with simple chord progressions and melodies that sounded good to me at the time. I would imagine other layers of instruments/drums/voices fading in and out in my head while sitting at the keys for hours.
AoA: Where do you derive inspiration/motivation from?
Fitz Husky: My main source of motivation is having a positive output while being in a creative space. I feel in my most natural state with an instrument in hand. With these tools, I have overcome many trials and tribulations in my life and will continue to use them in this positive way.
AoA: You are a visual artist and a musician. Can you tell us about balancing those two things out? How does your music inform your visuals and vice vesa?
Fitz Husky: Lately, I've been working on a few songs at a time. Once I get close to the end of the track's process I start to work on the art whilst listening to the song. Once they are both complete, I feel more fulfilled once the sound and artwork match up. Sometimes the two separate pieces work as if they are partners giving each other ideas the other one hasn't thought of yet.
AoA: Can you talk a little about your creative processes in creating a piece or song?
Fitz Husky: I like to take my experiences out and about and use them as influences for my music. i.e. – I sat and had lunch under a tree along side a park where there were children laughing and playing. This playfulness inspired me to have some fun with the track I was working on at the time and got me out of my comfort zone. (Vulnerability as a child) My guitar is usually the starting point of most projects. Whether it's used in the intro, verse, chorus, outro, or all, I find a way to work it in. The drums can then come from the rhythm I play on the guitar or vice versa. Some tracks I will work on for hours at a time, while others I will span out over a month and input various segments or changes.
AoA: Where can we find your work? Do you have any shows planned for the future?
Fitz Husky: I do not have a show set for the near future but I plan on building a more structured image and getting myself out there.
AoA: Thanks for talking talking with us today, keep creating!
---
Follow Fitz Husky on